Riverview Park
The Riverview Park Historic District will cover approximately 251 acres near Pittsburgh's Observatory Hill and Perry Hilltop neighborhoods. The park dates from 1894 when Mayor William M. Kennedy and other citizens of Allegheny City purchased farmland from Sam Watson. The creation of the park was a direct response to Pittsburgh's creation of Schenley Park and was the largest public park created in Allegheny City, which also housed the notable Allegheny Commons (which is the only park in Pittsburgh today listed both on the National Register of Historic Places and the City of Pittsburgh Register of Historic Places).
Today, Rivervew Park is Pittsburgh's fourth largest park and the only one of the regional parks that can trace its origins to another city. Notable features of the park include the Allegheny Observatory, the city's only equestrian path in a city park, and numerous hiking paths through densely wooded areas. Riverview Park also houses the Chapel Shelter, a historic picnic shelter that was once a Presbyterian Church.
Riverview Park will be reviewed for eligibility under the National Register under Criterion A in the areas of Entertainment & Recreation and under Criterion C in the areas of Landscape Architecture. Its period of significance is yet undetermined as a comprehensive history of the park is still needed to make this determination. As our research progresses, we will keep you up to date!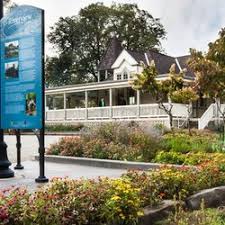 National Register Timeline - 2019 & 20
Sept. 2019: Engage researcher to begin investigating and writing nomination

March 2020: Submit HRSF to State Historic Preservation Office

August 2020: Host Public Meeting

Sept. 2020: Submit application to the State Historic Review Board